Max of Nannup - Pictures and Words -
Dave Dog - A Nannup Terrier



D

ave Dog as died an gorn.
Some of us will weep an mourn.
Bob. His sister Jaffa who was there
when e was born.

Dave Dog was only knowed by few.
But them as did has got the clue.
A good old Nannup mix up brew
Dave the Dog was all true blue.

E was the kind that made yer glad,
If yer didnt pat im e made yer.
If yer didnt larf e made yer.
An now hes made yer sad.

Last Choosday afternoon e went,
Dave Dog cashed in is chips,
Didnt you see im jump the moon
during the eclipse ?
___________________________________________________________

Ancient Future - My Old Shepherd

In anticipation of sadness
I witness the spirit leaving her
and I grieve.

Witnessing transcended, the shape
of the grief becomes,
like a comforting memory,
a brother to her,
and my wolf howl keeps her company
as her journey begins again.

Come to your Ancient Future my dog
I will wait for you.

Powered by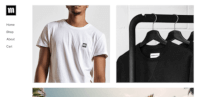 Create your own unique website with customizable templates.