Max of Nannup - Pictures and Words -
My Girlfriend

She rocks me
and I sleep the sleep
hardly daring to wake

And I thank her in return
her acceptance out loud
without regard for jealous Gods.

We love, dangerously
gifting each self to the other
For I suspect they are jealous

Those lonely Gods
immortal
in their infinite deserts.
___________________________________________________________
What am I ?
You ask.
I am the mood of the light streaming through the trees while it rains.
The deep shadow under the waterfall and the lace of white water over the rocks.
The tiny fern covered in dew under the forest canopy and I am the treetops. The colours in the massive trunks, newly wet in the storm.
Lichen on granite and moss on banks, bright fungi in damp places.
The wind and the drifting rain, the mist on the hills and the sparkle on the waters of the stream.
Frost on the edges of the redgum leaves and bracken fronds.
Scent of pines, eucalyptus and sheoak, and the rustle of the reeds.
The crunch of gravel underfoot and the feel of wet grass.
Snow on distant mountain and the mirror lake.
The colour of autumn and the vigour of spring.
The joy of summer and the winter angst.
Cloud and sky, stars and moon.
Between the past and the future, I am,
And more, And less,
But I am your Love
I say.
___________________________________________________________
A song for Chloe.
A future memory, a real quick scene, right there, up on the screen.
All now in real time, how it always has been.
Now there's a scary, wild thought;
What I mean by wild is, something untaught,
something untamed, something unnamed....
And here's yet another;
Mary, a mother ??
Joseph, a father ??
He just planted the seed.
And loved her, it wasn't just need !
Wise people call that knowledge. Jesus !
But wait, now there's more.
An Angel.... Oh God weve been here before .
Like, this is the sparkangel
that goes off in the dark ?
Happening things ;
Sunshine on wet road lights up the day
A polka dot brolly comes out to play
shoes making bright splashes dance
Rainbows on raindrops, as if by chance
a smile.....
With its cute little nose and ten little toes....
That first kick, That first breath, That new life.....
Crazy right ? Nah, just wild.
None of this belongs to us,
yet all of it, ours. Wild ?
A baby is coming.
Powered by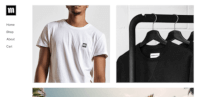 Create your own unique website with customizable templates.