Max of Nannup - Pictures and Words -
10 WAYS TO SURVIVE -

Been meaning to do this for quite a while now. Better get it done. So, left school as soon as I could, packed my swag and set off out into the big wide world.
Started on an apprenticeship as a Boilermaker, in fact. Industry in those days had few safety concerns and the exposure for a fifteen year old was immediate and constant.

Part of the business of working for a construction company was being able to make oneself useful in as many ways as possible. This meant taking a fair share of the onsite work, involving the assembly of prefabricated steel frameworks for a variety of industrial applications and commercial buildings.

(1) An introduction - to the likelyhood of an early death - Te Kuiti, a small town in New Zealand.
The hazardous nature of this work became apparent when I was instructed to join a team of riggers, erecting the various parts of an extension to a cement processing plant. This structure was a steel skeleton over thirty metres high. The flush of pride at having been chosen, quickly subsided into terror. No safety harnesses or cages. Ladders and good balance were the order of the day, and the ability to climb like a monkey a distinct advantage. Very soon it became evident that the youngest on the team was the most dispensible. Overcoming a natural fear of heights is still a works in progress, but the developement of a strong grip was almost instantaneous.
My job to edge hand over hand, spreadeagled horizontally, betweeen two slender steel beams almost too far apart, and with one hand undo the steel wire strop and release the tower crane hook in readiness for the next lift. Looking down from this height onto vertical steel reinforcing bars one hundred feet below brings to mind now an image of shishkebab sticks...
But, I survived !

(2) First brush with mortality - A factory building in Hamilton, NZ.
While not a high building, the peak of the roof frame of this building at about 10 metres from the concrete slab below still constitutes a reasonable menace. This structure was a basic portal frame, which is usually prefabricated in three parts - a leg each side comprising a wall column bolted down to a concrete footing and at the top, a rafter starter leg, somewhat like the letter "Y" but with only one sloping bit. The other part, the main rafter, a boomerang shape, like the caret character "^" fitting up to the starter leg positioned at opposite sides of the building. The rigger, in this case, me, sits on top of the sloping starter leg while the middle rafter boomerang section, this one weighing in at about two tons, is gently lowered into place and then bolted together with up to maybe fifteen bolts.
Gently did not occurr on this occasion however, and two tons of steel drop between my knees. The portal column takes on the persona of a bucking bronco and one loses the skin off ones hands and legs obeying the demands of gravity all the way to the floor....
But, I survived !

(3) Second brush with mortality - The same factory as (2) above.
All the portals are now erected and pinned together with several rows of roof support members called purlins. These purlins, unlike your standard light guage material are substantial heavy duty material, each one weighing around a hundred and fifty kilos and about eight metres long. A rigger at each end, sitting astride the portal rafter receives an end and subsequently bolts this to the portal rafter. A shout of "duck" is heard, so one "ducks" and eight metres of purlin briefly occupies the space that ones head did just before the "duck". At speed, one descends from the structure to exchange a few words with the crane operator, who claims a faulty slewing mechanism is at fault, but who is subsequently found to have been secretly imbibing of the alcohol and who was subsequently and swiftly reinserted into the ranks of the unemployed....
But I survived !

(4) Third - NZ again - Kinleith Paper Mills maintenance shutdown period.
A vast industrial complex, all sorts of maintenance and additions were brought into operation during what would be the Christmas holidays. Inside one of the boiler rooms, on my way from one task to another, three workmen struggle to drag a scaffold across a section of concrete floor. Invited to participate, I deposit my tools to one side and take up a position on the fourth leg of the frame, which is three lifts high or about six metres. Taking up the weight we slowly edge the scaffold towards its destination when a shout goes up. Too late ! A plank, of stout hardwood, unloosed from its perch between a mezzanine foor and the top of the frame becomes vertical and strikes me on the back of the head and slides merrily down my spine.
Picking me up off the floor and giving my back a brusque rub, my workmate reflects on the possibly untidy outcome should the plank have fallen two inches further north than it did. "Thanks mate" he says, "you're welcome, I says"....
But I survived !

(5) Nearly out of sight - Kinleith again.
"Cut that valve off" comes the instruction. So lighting up the trusty Oxy axe I duly flame cut through the eight centimetre pipe just above the aforementioned valve. No big deal. Except the pipe (which it transpired had not been emptied) evacuates itself into my face. A part of the wood fibre bleaching process, caustic liquor is most unpleasant when distributed over the face. My cutting goggles undoubtedly saved my eyes but my complexion was horrid for weeks after. The fortuitous proximity of a fresh water tap also came in handy....
But, I survived !

(6) Mortality again - Kinleith again.
Having just been three days inside a large rotating kiln (on my own) it was with some relief that I gathered my gear to exit at the lower end of this cavernous device. The money was huge, danger penalty, confined space penalty, etc. So, good fun really. Moving my equipment past the oven at the bottom end of the kiln I once again don the cutting goggles in response to a request - " while you've got the cutting gear here, mate ?" Sure enough, amiable lad that I am, I find myself doing a five minute job that almost punches my ticket. The heat from the cutter evaporates some unburnt lime at the back of the oven and finds its way into my lungs. Like a punch in the stomach. Nothing. Lights in my vision begin to recede. Quick thinking, my workmate takes the cutting torch from my hand, turns off the acetylene, extinguishing the flame, and holding the cutting tip to my mouth turns the oxygen up. Worried looks all round ....
But I survived !

(7) Fired - O'Malley St Osborne Park, Perth.
A muffled shout from the workshop. I can hear through the wall of my thinly clad drafting office. Someone else shouts "Get it outside, quick !" My shop foreman. A laborer has broken the guage on a large acetylene bottle. Kevin, the foreman issued the instruction to alleviate the possibility of the thing igniting inside the works. Good thinking. I open the door and go over to where the gas bottle has been stranded, acetylene gas escaping expensively into the atmosphere. Now holding my breath in a large bubble of gas,I attempt to key the valve off. Bad thinking. In my hurry I fumble the key which hangs from a chain around the bottle neck. Also fixed to the chain is a flint lighter.
Lighter strikes bottle. Gas ignites. The view from inside a ball of burning gas is not appealing, and Max loses eyebrows, some moustache and beard and front of hair. Max smells. He then completes the task before the guage melts, and the whole bottle goes up....
But I survived !

(8) Fired again - Koondoola shopping centre, Perth.
The rigger reports in that a component part of the framework for the tavern is misaligned. He ropes it roughly in position and knocks off to retire to his office at the Balga pub. It is nearly mid day. One of my hats being site supervision, I call in to the site on the way home. (A not inconsiderable detour.) From the ground I can see what needs to be done, and having the ubiquitous Oxy cutter on my ute I decide to apply the required remedy which involves a small but precise cut on the edge of a steel bracket. So, gear out of the ute, a short trek across the sandy jobsite and up the scaffolding. Perched with one foot on the scaffold and one just under the offending piece, I begin the surgery. Cutting, cutting, cutting, and then "Bang", the heat from the cut has melted the dreaded nylon rope and hundreds of kilos of building make straight (vertically down) towards my waiting size eleven. Fortune would have it and a protruding bolt head catches the full weight. I make a note to remind my rigger not to ever use nylon rope again....
Another escape !

(9) Make haste slowly - Quadriplegic Centre, Shenton Park, Perth.
Another ill fitting part, this time a large steel truss, spanning some fifteen metres across a concrete slab strewn with broken brick packs and various pieces of equipment and rubble. Untidy. The rigger has once again called it quits for the day and siezed the rare (daily) opportunity to partake of a refreshing beverage at his alternatve hostelry, having been banned for fighting a barmaid at the other one.
Up a convenient ladder I go, to stand on top of a brick wall only three metres high, on which rests the offending truss. The large hexagon bar I happened to have at the time served as an effective lever with which to relocate the offending part. All my weight goes onto the lever. Unfortunately the lever decides to go AWOL and springs free. My one hundred and three kilos of inertia immediately converts into energy and the truss, triumphant, gleefully watches me describe a perfect somersault before body slamming the awaiting world.
Curiously and severely winded, I remove the piece of engineering chalk that I had between my teeth for the whole trip and begin the interminable climb back to my feet. Surrounded by nurses weilding bandages and a wheelchair I survey the damage. A large piece of skin hanging from the inner face of my arm reminds me of my attempt to grab the top of the brick wall whilst in mid flight. A small amount of blood to be seen but the bruise was magnificent and a focal point of derision for weeks....
But, I survived.

(10) Last but not least - Canning highway near Fremantle.
A chemist shop in a small shopping precinct decides to widen the entry door. A steel beam has to be lifted into position by hand. Two workman lift the beam slowly up a stepladder at each end, a bit at a time. It becomes apparent that the final lift is too heavy and so I am called upon for assistance. Dashing up the ladder my skull is informed of the existence of an advertising sign painted on, of all things, a piece of metal. Quite thin, but the corner was quite sharp. Dashing back down the ladder I mutter something probably quite rude, and shake my dazed head,
covering a great portion of the pharmacy display with a great portion of bright red fluid. Which refused to stop apportioning. Still dazed I retire to the nearby Fremantle hospital. Some time later with six stitches holding my brain in, I note that the corner of the sign is badly bent over....
But I survived.

These adventures all occurred a long time ago, over a span of thirty years. Having decided on a fairly drastic change of career, for health reasons, I retired into the honorable pursuit of the perfectly cooked fish and chip, an occupation and practice of which tided me over for another twenty three years. Of course there is more to my life than this, these are just some of the jolly bits.
I recently had my seventy fifth birthday - But I survived....and quite well, thankyou.

Max Arvidson
2017

South of the Equator, Small town Cricket is probably the most entertaining of all the forms of the game, I mean, its not commercial, its fun. Seriously.
Practice the other night, not all the guys turned up. Some had other stuff on. Even during the session someone left to pick up the kids, and came back. The business of being there is appreciated by all.
The group work together, in a tribal kind of way, not biologically engineered like ants, or bees, but linked by a more self motivated awareness. The joyful paradox of teamwork. Just ask an ant or a bee.
Its possible to wax lyrical about stuff like the village green, the thwack of Leather on Willow, shouts of 'Catch' 'Owzat' 'Comeonump'. But everybody knows all that. Its already in the blood. Waxing lyrical would be superfluous, just windowdressing, besides, there is more to it, where we work and play, in the South.

There is undeniably an ambience, apparent at this level of the game, and in this locale, that overshadows the mere emotional. Its foundation is more metaphysical, transcendental, if you like. But no way is it a religious experience. Not that its a dirty word, but Religion is too bureaucratised to be fun. There are too many Transportees involved for it to be religious, too many wild cards, and the weather is too changeable, in the South, where we work and play.

Just being a spectator doesnt really tell it all either.
Neither could you know the game by just being an umpire, or just being a coach, a captain, a bowler, batsman, fielder or wicketkeeper.
Being engaged in the game involves a range of dynamics the existence of which probably never penetrates the awareness of most individuals. And why should it ? Too much awareness would be a distraction, and anyway, is first gear aware of its role in the gear box ? ( Come on second gear, its your turn ! )
Having said that, an "educated" player or audience , is a good thing, without which the game would be poorer.
Hardly anything more integral than the Spectators Catch, or the Umpires Badly Judged Dismissal, unless its a Thirsty Cricketer confronting the drinks trolley.
So, cohesion is the thing, and our communities are nothing, if not cohesive. Which, let there be no doubt, reaffirms the self esteem of watchers here, who consider themselves the most '"educated" in the world. Certainly in the South.

Technology has improved the game, some think, but the only mechanistic artifice allowed near the game, in these parts, is a lawnmower, under the strict control of at least one human. Other attempts to introduce the use of robots, computers, speed cameras, practice devices etc are looked upon with disdain, not to mention suspicion, and are seen for what they are, somebody elses game.
Of course a bat and ball are mandatory, as is certain body armour and protective headgear, which may be willow or leather or kevlar.
This is a human game played by people who are mostly exemplary humans, with rare exceptions, and those who on occasion get through the guard, rapidly expose their alienness, and are usually given five minutes to either convert, or dismiss themselves. Sometimes this is too long, though I did see a scorer with a calculator, once, who was tolerated, but then scoring is a minor facet of the game, in the South.

If you can get your head around the concept of a multiverse, (nothing too complicated, parallel realities, yeah ? ) then you are on your way to a feel for this game. In other words, Getting the Real Feel, or, the Essence. You can get it now, as the bard was heard to say. Its not neccessary to go overboard, so just go far enough.
Now that you are astride the proposition that there might be more than one event occurring in this Cricket timespace, let me point out that in fact there are many games happening at once. To suggest a few, the Mums game ( thats my boy out there, I do his laundry you know ), the Home team game (we wont be beaten on our own ground ), the Opposition game ( lets show 'em boys ) the Star Performers game, ( we wouldnt have won without my fifty ), the Umpires game, ( no bad calls on my watch ) etc, etc, etc.
How do you feel now ? Thats the spirit ! After all, youre not alone, your mates are with you !
At least thats how it seems, where we happily confront all our possible futures, in the South.

Further, consider the exhilaration of being able to partake of this bath of adrenalin, an especial paradox, when at times everyone involved seems to be a close relly of the bionic man. We dont need TV for the slow motion replay. I once watched a game in my hometown where the outfield had to be repeatedly mown during the afternoon in order to find the ball.
There is something awe inspiring in giving witness, in whatever capacity, to events of this nature, and to cricket in particular, and it supercedes voyeurism by far. A fully trained spectator ( with tantric breathing and certain other meditative practices ) can actually extend the voyeuristic aspect to a significant level of participation.
Sublimated testosterone has its own astringency Im sure you are aware. Cricket supplies this particular tension in abundance, notwithstanding the odd shirtfront that happens from time to time. This is the stuff of pure entertainment. Soak it up while you are still among the living - go on, make the Gods jealous. As we inadvertantly do, while we work and play, in the South !

On yet another plane, we can see how this game extends its appeal, to all and sundry. From the sadist who locks his pet dog in the car to the old lady who hooks the exuberant fan in front with her brolly handle.
There is a sense of community ownership that pervades the cricket scene like no other game, extending even across state borders and overseas, and resides in the hearts and minds of a greater cross section of humankind than any other game I can think of. Especially soccer. Especially AFL. Especially Rugby Union. In this country we have "The Prime Ministers Eleven" . For Gods sake, what more proof is required, than when a Polly gives unqualified support ? Any other game has to produce an amazing WIN to be worth a photo opportunity.
Something for everybody ? Not neccessarily, but closer than most, especially in the South.

So we come to the Nub. Age. Ever tried gymnastics in a suit of Ned Kelly gear ? Anyone over fifty should try it, just to get the perspective.
Unlike most sports, which are obvious in their demands physical, cricket is deceptively difficult to play - strenuouswise I mean. I nearly gave it a go the other week but stopped just short of making an idiot of myself by pretending to be at practice to see one of the guys.
Here I am, still just on the light side of seventy summers, and having had the energy to build a house for myself and my wonderful partner, I reckoned I might have the ability to try my arm at the cricket. Oh well, back to the rocking chair. ( I never was a team player anyway ) ___
Regrets are thin on the ground, in my experience, and have limited currency, so there you go.
I didnt ever play Cricket and I never went to Vietnam. There have been plenty of other opportunities, mostly taken, and, to my boundless gratitude, I remain, albeit by accident of birth, a native of the South.


---


A deer stalking weekend ;
The day is hot, as, after a long climb through the foot hills, the boy and his two friends approach the winter snowline. It is summer, but the river is snow thaw, and, shaded in deep gorges and gullys, it never warms up.

With a quick glance, they set a challenge, and spontaneously, stripping off their clothes, a water race is begun.

The boulder he has picked up and clutches to his chest, is more than a third of his body weight. It is smooth and rounded, having been worked by the river for countless years.
Entering the torrent, first the shock, then the exhilaration, breath deepening, heart almost stopped, he welcomes the embrace of the chill deep water, and strides out towards the far bank, quickly submerging. The rock, of course, holds him under.

He looks up through the surface of the river, about two metres above him, to the sky. The water is very cold and very clear. The sky is uninterrupted blue. Cloudless. The surface of the water is roiling, as rivers do, but nonetheless, is almost completely translucent. His hearing is overwhelmed by the sound of his heartbeat, which is pounding.

He can feel the current buffeting, pushing and pulling. Streams of small bubbles trail like quicksilver. He lowers his head and pushes ahead, bare feet pummelling through the smooth stones and gravel of the river floor. Just past the halfway point and about fifteen metres to go, he leans forward, beginning to run, moving as in slow motion, but making good headway. The increase in pace taxes his available oxygen and his lungs complain.

Passing the point of no return, his own parameter,
he presses forward, the river bed beginning to rise to the far bank ahead. Energy and air running out.
Mental and physical alarm bells ringing loudly now.
Not much further, just a bit more, just a bit more.
Keep going. Stopping is not an option, a preset condition, but, one last push, and his head breaks the surface, to the cheers of his two friends, shoulders above water already, striding through the shallows to the other side.

Skin as blue as the sky. Cold bodies shedding heat.
Motivated now only by the prospect of warm dry clothes, they confront the task of an honorable retreat.


---
---
Peters Song -

Nineteen Fifty Early,

Below the extinct volcano, Karioi, Raglan harbour, with its black sand beaches and mudflats, often had a dark and brooding aspect. It was, particularly in winter, a moody place. In the early days the local population of Maori were badly dealt with, and became severely socially depressed. More often than not, as a result, the demeanour of the Maori was that of smouldering aggression. They were down, but not out.

Peter, my next older brother, was around ten or eleven, in the early fifties, and was, or had been, asthmatic. His health was pretty flaky. He needed sheltering a bit, Mum providing the environment and Dad helping him make the choice. Influences which he carried into later life. He never ever became streetwise, to my knowledge. His naivety was a hallmark of innocence, and a lesson to us all, but, at that time, I was totally oblivious to the fact that He and I lived in different worlds.

Dad liked to go fishing, from time to time, with a couple of mates, over on the West coast at the little seaside town of Raglan.
The trip from Hamilton, only fifty kilometres, was daunting, back then. The terror of traversing that mountainous stretch of gravelled track still haunts my memory. Switchback turns, bottomless gullies, I remember peering out of the car window onto the top of tree ferns hundreds of feet below. No safety railing, no kerbing, nothing between you and the stuff of nightmares. It was a huge relief to arrive there intact, which, in spite of the apparent hazards, we always did.

Our destination, Raglan harbour, was a favorite fishing place for many in the Waikato, in the early fifties. Its Maori name, Whaingaroa, 'The long pursuit', describing the interminable journey of the people who arrived in the area on the canoe Tainui, was a fair description also for latter day journeys by gravel road. Getting there, for us, was a travel experience enhanced by the technology of the day, in the form of Dads 39 Ford Mercury. Transverse springing, (no independent suspension), shock absorbers if you were lucky. Steering if you were lucky. Seatbelts no such thing.
Rock and Roll. For an hour and a half.

The fishing to be had was remarkable. Pink snapper, Gurnard, Hapuka, Yellowfin Tuna, and the giant Packhorse crayfish from the deep water, Flounder and Mullet in the shallows, all in abundance, and many other species. Tons of shellfish, Greenlip mussels, Pipis, Cockles, more than you could poke a stick at, all for the taking. We were always assured of a good feed after a day at Raglan, our Mum and the other mums on the beach teaching us kids to swim and other beach type stuff, while Dad and his cobbers went out with the fishing gear. This is the nineteen fifties, right ? We all went fishing together once, but thats another story.....
Towards the end of the day, about three or four in the afternoon, the men would return with the catch, and a bellyfull of beer, the Mums psyching everyone up for the journey home. Good times for some, I guess, but the complaints department was an academic concept in those days.

Not uncommon, in the fifties, to drive from pub to pub, after a day out.The trip Home on this particular day, was one such. Even so, there were only two pubs on the way, one in Raglan town and one other, a place called Whatawhata, not far from Hamilton. A quiet little spot this, frequented mostly by residents from around the local Marae and a few passers by.

At the age we were then, birthdays were an eternity apart, so it was, in proportion, a small eternity, waiting for Dad outside a pub, and time would, naturally, stretch. As soon as the words "I spy" were heard, we knew. Boredom followed very quickly. Mum must have had the patience of Job.

While we waited outside the Whatawhata pub, a few local blokes were drifting in and out, mostly Maori men from the nearby freezing works, to catch the last moments of what was referred to as the six o'clock swill.

Six o'clock approached and boredom joins up with its cousin frustration. Mums patience is taxed to the point of exquisite discomfort.
The big hand on twelve and the little hand on six, and the public bar door opens, Dad not in sight, but a group of Maori men appear, they drift into the carpark, on their way home to a reluctant meal at the end of another workday.

No-one ( or very few) at that time escaped the socially reinforced mythology regarding our relationship with the Maori. I used the words "socially reinforced mythology" but really "propaganda" would do. As a conquered nation, they had to be kept in their place.
Strangely, no-one told them. They told us, instead. There was hardly any contact between us and them. Particularly in the major towns. So, misinformation being the order of the day, a construct was adopted in lieu of the truth. Inevitably this arrangement was almost totally negative. I remember my time at school included no contact with these people at all. There were none there.

And so, these savages from beyond the pale represented a huge potential if unknown danger.
To a small pakeha child this is a nightmare of truly scary proportions.
These guys were all HUGE, dressed in the traditional black singlet and coveralls, grimy from the days work. Their collective countenances form a dark cloud as they assemble not far from us.
Dad is still nowhere to be seen.
Fear is beginning to dig a hole around us. Silence in the car. The group shuffle nearer. Hair stands up on the back of my neck. The group are moving closer, shadowy faces turning toward us. Small sounds of gravel crunching under workboots on the carpark. A hand reaches out, menacingly beckoning in our direction. They move closer still. Heart pounding, I realise with horror that the car windows are down. The summer heat forgotten, now replaced by a dread chill . Closer... Closer...
Malevolent Silence. I have forgotten my Mother and my Brother.I have forgotten my name.
I am paralyzed with fear and have stopped breathing.

From beside me, somewhere in that black hole of fear, a tiny voice.
Musical, heavenly, like no other I have heard.........
Peter. My Brother. Singing........
The meaning of the words is irrelevant. The voice, gathering in strength and confidence, is the voice of an angel.


E hine e
Hoki mai ra
Ka mate ahau
i te aroha e


Suddenly the tiny voice is joined by a choir of a dozen grownup voices, lilting and tremulous, powerful and joyous, as the Maori workers join in.
_______________________________________________________________________


Occasionally, for some, maybe only once in a lifetime, an event occurrs that remains, forever, an epiphany.
I learned a lot about my Brother that day, and the Maori.

Though this song is a love song from around 1914 it is in my mind a strong metaphor for the transition from old polynesian culture to Pakeha contact. I think it also speaks to the loss of heritage experienced by us all in the antipodes.

The verse is from Po Kare and translates ;

oh girl
return to me
I could die
of love for you


---
Powered by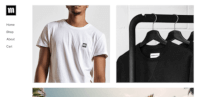 Create your own unique website with customizable templates.