Max of Nannup - Pictures and Words -
The house that Max built - After a year on the drawing board, this project would not have been possible without the invaluable assistance of Friends Hamish and Mark who slaved away tirelessly. Steelwork (columns beams and handrails) floor beams stairs and joists and flooring yours truly and Kaye on the nail gun. I learned to tapdance. Concrete footings, plumbing and electrical by koalafied tradesmen as was roof framing glazing and internal lining. Painting all internal by yours truly and me little offsider bless her heart. The main shell is made of reconstituted limestone blocks laid by professionals using a big crane, all in one week. The flooring throughout is jarrah from the local mill, not polished but buffed with light boiled linseed and turps - cheaper in fact than lino - what a deal. The whole project on time and on budget, both of which were limited due to circumstances - but there you have it - this posting in particular on behalf of dear friends John and Bev who reside over the ditch.

Powered by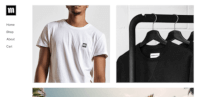 Create your own unique website with customizable templates.