Max of Nannup - Pictures and Words -
Snippers wall of death
Snipper was a genius on his trailbike. I once saw him park his trusty machine 35 metres up a Tuart tree in Perry Lakes.
Why, I dont know.
He was a good hashman though.
---
---
Growie, one of the inaugural H4 hashers I think, developed a penchant for shortcutting the runs.
His aptitude for this was unsurpassed and was probably genetic although I dont remember his DNA being tested for it.
---
The adventures of Eski - my brane hertz when I read it now. There is no one of us as big as this character but I reckon there are a lot of us in his m
akeup.
---
Powered by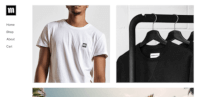 Create your own unique website with customizable templates.