Max of Nannup - Pictures and Words -
Honè and Raru
(Honè Tuwhare, Boilermaker Poet and Larry (Raru) Faatu, Boilermaker and elder to his people.)They never met each other, and I never met Honè Tuwhare, but when I think of one I think of the other. Both shining stars of Polynesia their generosity of spirit informed our connection.

Come back Raru, my workmate, brother, friend,
Who, dodging most of my Irish Verbal Bullets
deserved the utmost respect

Come back Honè
bring me more poems to read
Maori to Pakeha

With much respect,
Honè and Raru,
Elders to all the world
So enriched my being

I have sent my brother,
the poet,
looking for you both

I want you all back
my friends



---
A Christmas card from Tauranga.

Where are the words, when friends go away
Back in time at the end of the day
Back to the heart
Back to the soul which showed them the way

The words that we spun
When we were all young
Are what we've become
After all said and done

And having said all of that
with yet more to come
all has not been said
and all has not been done
to be sure

Max Arvidson
2016
---
The Listening
I heard the sounds of the ocean
the lament and the sounds of the journey
sounds of sorrow borne with strength
sounds of communion
family and friends and neighbors
Listening to Richards music
I saw the parents hands upheld
a Dove lifted onto the air
a gift of freedom
And the Dove looking back with
what seemed to me to be compassion -
I was at the listening
and it was in the music
I felt the power I felt the tiredness
the disciplined determination of the question
I saw more steps taken on the journey
at the listening
I found too, understanding at last,
of qualities my paintbrushes
gifted to me in my portrait of the Mother
I heard the sounds of the ocean
the keening of the gulls
the soughing and lowing of the wind on the bay
the sighing of the waves
shifting the sand from bright
to dark to bright...
Listening to Richards music
I found all of these
Max Arvidson
2016
---
Gras Lunch
Not one among us is exempt -
the indifference of nature to our survival
beats upon the ramparts of our gathering
But, united by the quiet strength and determination
of this man, on this day, our friendship forms
a bastion of resistance to the cold
and no one is alone
There is no battle plan
other than his ;
no speeches made
no profound statements
and no denials are seen
to stain this communion
And so, great General that He is,
our retiring Ceasar guides us gently
into our vale of tears,
to dwell a moment
among the lions and the lambs.....
Max Arvidson
September 2016
---
Under a slow sun, Cooking,
slowly the essence is driven out
burning
The terrible process
at the apogee of its eliptical orbit
lingering
The exposure total
temperature degree by degree
rising
Cracking, bleeding, boiling,
sacrificial surfaces ultimately
dessicating
resolution at last
the sun descends
cooling
degree by degree
shadows, drifts of ashes
crumbling
Residues of ghosts
remember
Under a slow sun, Cooking.
Max Arvidson
September 2016
Powered by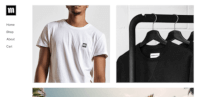 Create your own unique website with customizable templates.