Max of Nannup - Pictures and Words -
Three cheers for Wellington City

(1) Uptown crowds bearing down
Each onto the other as ghosts in a dream
Topping structures
all City upon City upon City
Amongst the trolley buses and taxis
and cars and bicycles
and runners and walkers

With Buskers and seagulls
and sea views
the Ferry a grand pavlova
on a special tablecloth
bluegreen with white lace of course

All under cottonball clouds
Each day its own carnivale
legions of multicoloured wraiths
bustling and blurry
through the rushing air
unendingly

(2) Innocent pedestrians
Of every Gender
Laid waste at the whim
of Rampant Amazons
(in designer jeans)
on Stilletto heels
Discreetly armed with
sequestered testosterone,
Taut nipples
Angry as brickies thumbs.....

(3) But quiet at last,
A pastel Tararua sunset
The evening meditation a glimpse
of tomorrows genius
Another day in Wellington

© Max Arvidson
2015
___________________________________________________________

Memories of Te Puna o Riuwaka where the Spirit wakes.

Ancient embrace
cupping the water and the mist and me
cold spills leaping
dark to bright and on.

Shadows waters depths of trees of ferns
of bright mosses anchoring
the endless quiet
of Tiny leaves above
that patiently lace
the sky to the land.

Piwakawaka the fantail
tells
lightning bright messages
soul to soul
reminding me to breathe
and of
Ancient duties.
© Max Arvidson
2015

___________________________________________________________




Seven Minutes
Passed Waroona heading south,
in Seven Minutes as the crow flys Yarloop burned
blood and flesh and bones
and history,
rendered onto the febrile air
no time for terror
lungs filled with tears and anger and ashes
whole trees and houses bloomed and died in seconds
melted roof iron swooned between the walls
the fire triumphantly
informed the irony of our belief
that we can live like Europeans
in this hot and cruel elder land
In retrospect most survived
yet a small collateral
the old white magpie, scorched, half black
The crow, completely.....




© Max Arvidson
2016




___________________________________________________________
The (song of the) Nubbaloor
Unending horizon
unreachable mirage
virtual destinations arrived at and forgotten
mind numbing drive
Softly the Nubbaloor sings
Seven plastic bags
two trees adorned with plastic bottles
one with multicoloured cans
Little shrubs everywhere
none over a metre high
A cloud
The Nubbaloor forever
Paint a line on your GPS
lash the steering wheel down
Stay awake.
Do not pity the road kills
An unjust waste, pity
The Nubbaloor is at work
A topieried landcsape three days long
and two nights longer
The Nubbaloor waits
Possessed by ravening demons, roadtrains howl,
Devouring lost souls and Living Things
Harness chains forged in hell clatter in their wake -
Two long nights
In the morning the sound of ants
No live camels to be seen no wombats
no donkeys no goats no rabbits
not even a kangaroo
Just the Nubbaloor
In the morning
The road kills bones inform the ancient seabed
The Nubbaloor quietly sobbing
tells us nothing.
But yes, the crows make a living out here......
© Max Arvidson
2016
___________________________________________________________
Powered by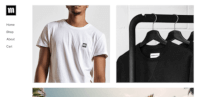 Create your own unique website with customizable templates.